September 3, 2015 -

Flink Forward 2015 is the first conference with Flink at its center that aims to bring together the Apache Flink community in a single place. The organizers are starting this conference in October 12 and 13 from Berlin, the place where Apache Flink started.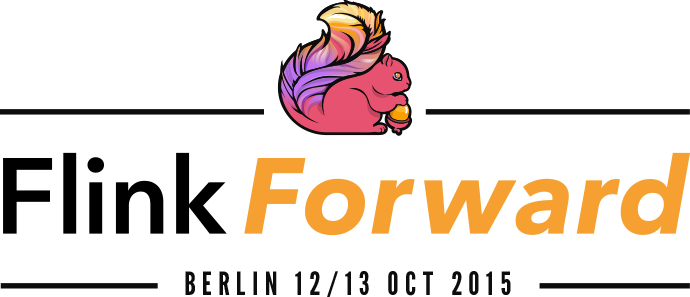 The conference program has been announced by the organizers and a program committee consisting of Flink PMC members. The agenda contains talks from industry and academia as well as a dedicated session on hands-on Flink training.
Some highlights of the talks include
A keynote by William Vambenepe, lead of the product management team responsible for Big Data services on Google Cloud Platform (BigQuery, Dataflow, etc…) on data streaming, Google Cloud Dataflow, and Apache Flink.

Talks by several practitioners on how they are putting Flink to work in their projects, including ResearchGate, Bouygues Telecom, Amadeus, Telefonica, Capital One, Ericsson, and Otto Group.

Talks on how open source projects, including Apache Mahout, Apache SAMOA (incubating), Apache Zeppelin (incubating), Apache BigTop, and Apache Storm integrate with Apache Flink.

Talks by Flink committers on several aspects of the system, such as fault tolerance, the internal runtime architecture, and others.
Check out the schedule and register for the conference.